It is flowering plants belongs to parsley family, containing various minerals, including, magnesium, iron, potassium, calcium, along with Vitamin A, C, and K. As it has multiple properties, it gives multiple health benefits.
Here are some benefits of coriander seeds:
Better Digestive System
Coriander seeds can cool down inflammation and give relief from gas, bloating and other indigestion symptoms. Also, help the intestine to absorb more nutrients.
Combat Diabetes
Coriander seeds help maintain insulin activity in the blood by reducing glucose level. It uplifts insulin secretion due to its restorative effect on the endocrine glands, which helps in minimizing blood sugar levels.
Healthy Skin
As per Ayurveda, coriander seeds are effective in curing various skin disorders, like itchy skin, inflammation, rashes, and eczema because of their antiseptic properties. Also, beneficial for mouth ulcers and sores.
Prevents Arthritis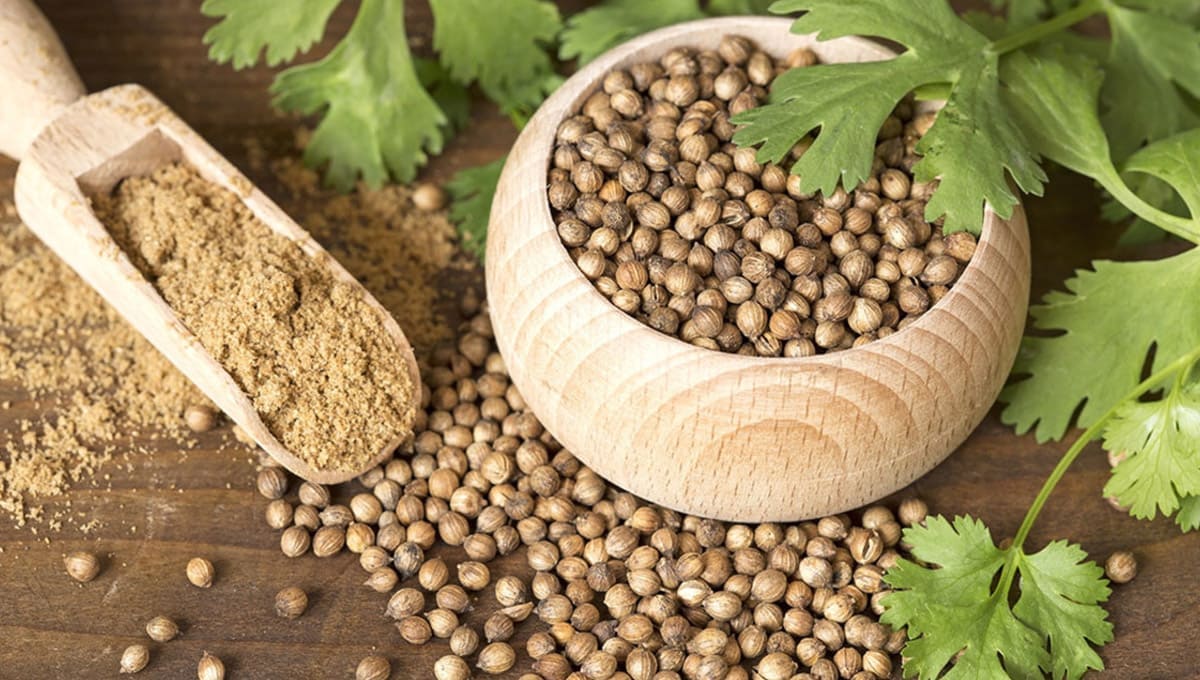 Coriander seeds possess nutrients, like carotene, folic acid, niacin, riboflavin, along with Vitamin A, C and calcium content, strengthen bones and prevent arthritis naturally.
Improves Hair Growth
Coriander seeds support the hair follicle and strengthen the dry hair roots, which help prevent hair loss. Regular massage of coriander hair oil helps in hair regrowth.