Let us check out some tips to grow vertical gardens!
Many of us want to do gardening, but don't have enough space to do that. Horizontal gardening needs proper space. On the other side, you can do a tricky thing! You can grow a vertical garden.

Vertical gardening is the best way to grow indoor plants to your patio, porch, balcony, kitchen, living room, or bathroom. You dont need to build an elaborate structure to do fun with this. The only thing you need to know - some basic tips that help you to enjoy this.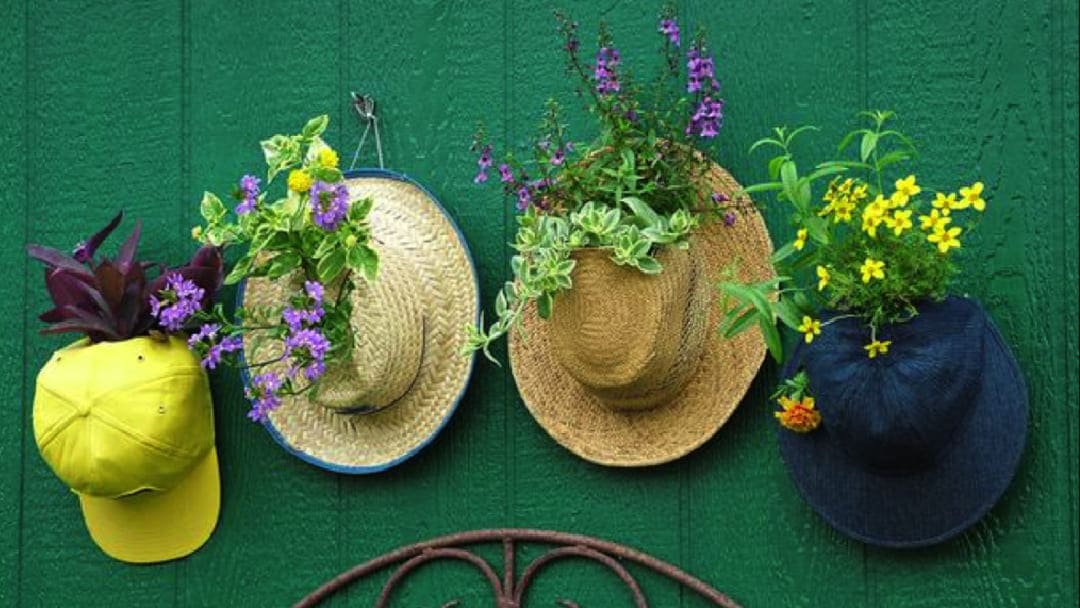 It is just a container gardening in which you choose a plant seed or Bonnie plant and place it in a decorative container. And then, place it in your home vertically wherever you want. It is the best solution for a small space - all you need to do is choose the right plant and follow these steps:
How to pick out plants for vertical gardening?
Before choosing a plant, go through some more details because every plant has different needs. So look at the location where you want to grow - is it getting morning or afternoon sun? Is the area in the presence of full sun all day or none of the day? Is it rained or completely sheltered from the elements?

After knowing all these facts, go to a nearby shop to buy a seed packet. Also, check the water requirement and other important information needed for gardening on the packet label. These facts help you to pick out the best plants for vertical gardening.
Select the plant seedling or Bonnie plant, whichever you want. Now place it in a beautifully crafted container filled with soil. Then, add Plantic Organic Seed-Starter Liquid plant food to enrich the soil with all essentials to promote rapid rooting and growth. This powerful solution spreads uniformly in the soil and water to provide a constant amount of nutrients and develops resistance against plant disease. For flowering plants, use Plantic Organic BloomDrop! Liquid fertilizer to give your plants a boost of bloom.
Best Plants for Vertical Gardens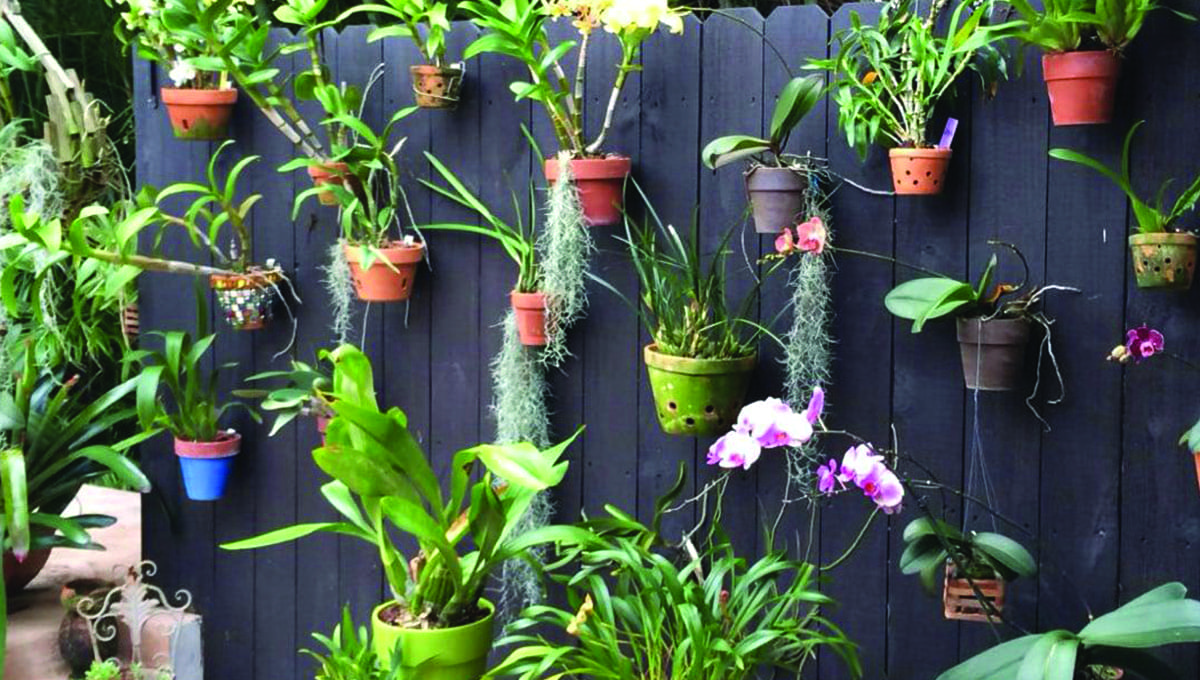 Not every plant is best for vertical gardening. Choosing the right one, which soothes you, decor your home and is suitable for that condition. Following are the two types of plant categories:
1) Plants having shallow roots, or don't take long to mature, won't develop massive root systems. And require less area to grow. Here are a few examples of this type:
Salad greens like kale, leaf lettuce, spinach, Swiss chard, kale
Annual herbs like dill, basil, cilantro, chives, parsley
Radishes
Note: Grow Bonnie plants instead of seeds because they take less time to grow.

2) The second category is of those plants which can root in a pot and then climb up a trellis, fence, or balcony railing. Following are some examples:
Malabar spinach
Vining cherry tomatoes
Pole beans
Vining cucumbers
Sweet potatoes

Note: For vining cherry tomatoes, you need a 24-inch diameter pot or larger per plant. And for sweet potatoes, you need an 18-inch diameter pot or larger per plant.
Best Flowering Plants for Vertical Gardens
For vertical gardens, annual flowers are best because they give you great colour fast. It doesnt require tons of soil and let you start fresh each year. Use Plantic organic BloomDrop plant food, for best results. It will boost premium quality flowers and make your home pretty. It also has the following categories:

1) Annual flowers like black-eyed Susan vine, hyacinth beans, morning glory, hummingbird vine, scarlet runner bean. It grows best in large, self-watering containers.

2) Annual flowers like pansies, alyssum, nasturtiums, violas. It grows in the spring season.

3) Annual flowers like trailing lobelia, petunias, verbena, begonias, vine-type geraniums, Scaevola. It grows best in summer.
Best Foliage Plants for Vertical Gardens
They are plants grown for decorative purposes. These plants are all about their leaves. Growing this, you need to check your space and choose accordingly from the below categories:

1) Foliage plants that bear slightly drier conditions than others, like bromeliads, sedum, succulents.

2) Foliage plants, which can do well in primarily shady or morning-sun-only spots, like a spider plant, philodendron (vine), caladium, coleus, spider plant, ferns, pothos (vine).
Best Plants for Indoor Vertical Gardening
Growing a vertical garden isn't just great for great outdoors, but choosing the right plant, you can also grow indoors. Here are some of the plants, you can choose from following for indoors:

Golden Pothos: It is perfect for the bathroom and kitchen. It has low light requirements, making it perfect for indoor gardening.

Ferns: They also require bright but indirect light. So, hang them at varying heights of the bathroom to create an oasis in the shower.

Orchids: These flowers are great for indoors as they can do well in bright but indirect light. Vanda orchids are suitable for a shower garden.

Air Plants: These plants are best suitable for bathroom or kitchen, where you can easily spray them down frequently.
Creative Ideas for Vertical Gardening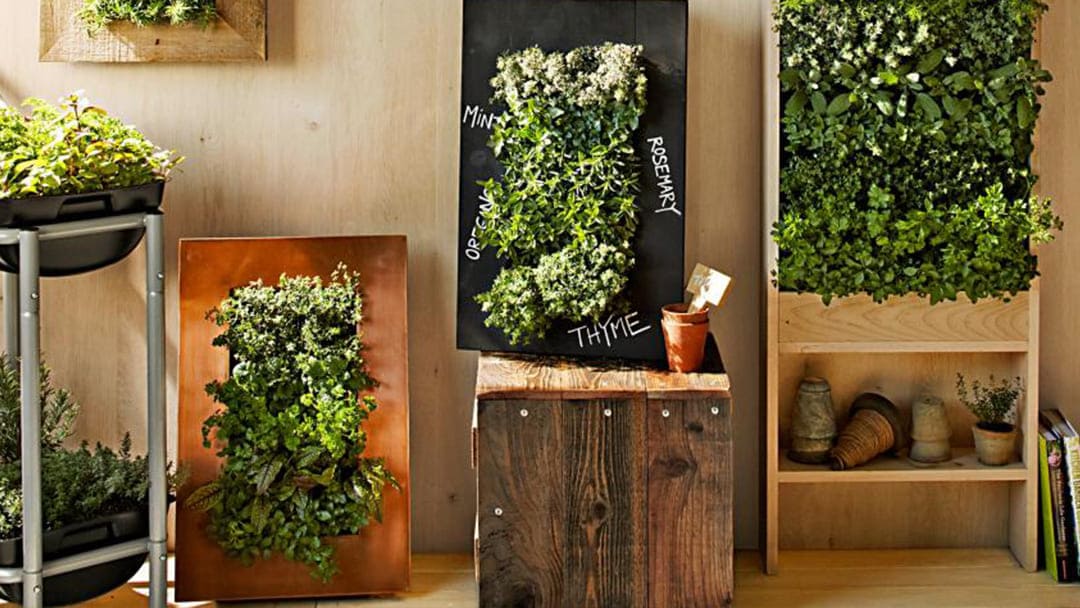 After choosing your flower or plant and space to grow them, let's learn some insane ideas to do vertical gardening to make it more pretty. But whatever you choose, always fill the container with Plantic Organic! Liquid fertilizer. Pocket Garden: Make your pocket garden from a shoe organizer or purchase it from any shop. Make sure it has a proper drainage system.

Hanging Baskets: Composed of several baskets situated at different heights, making your home more decorative.

Gutter Garden: This type of gardening style generally done at fence or balcony. But make sure to integrate drainage apertures.
Window Box Or Hayrack: Both will offer more planting depth than gutter or pocket garden, helping you grow more immensely colossal plants.
Suspended Pots: Hang stacks of pots that get more diminutive as they get higher.