Cauliflower, the vegetable, cooked in every home, interestingly is a recipe for a wide range of food. Nowadays, many people turned their houses into little gardens and started cauliflower gardening. Why not you? As it is an annual plant and can be grown through seed, makes it easier for you to do gardening. With a limited need this veggie can do well, just give them cool, fertile, well-drained soil, and most important their periodic diet - Plantic Liquid Fertilizer.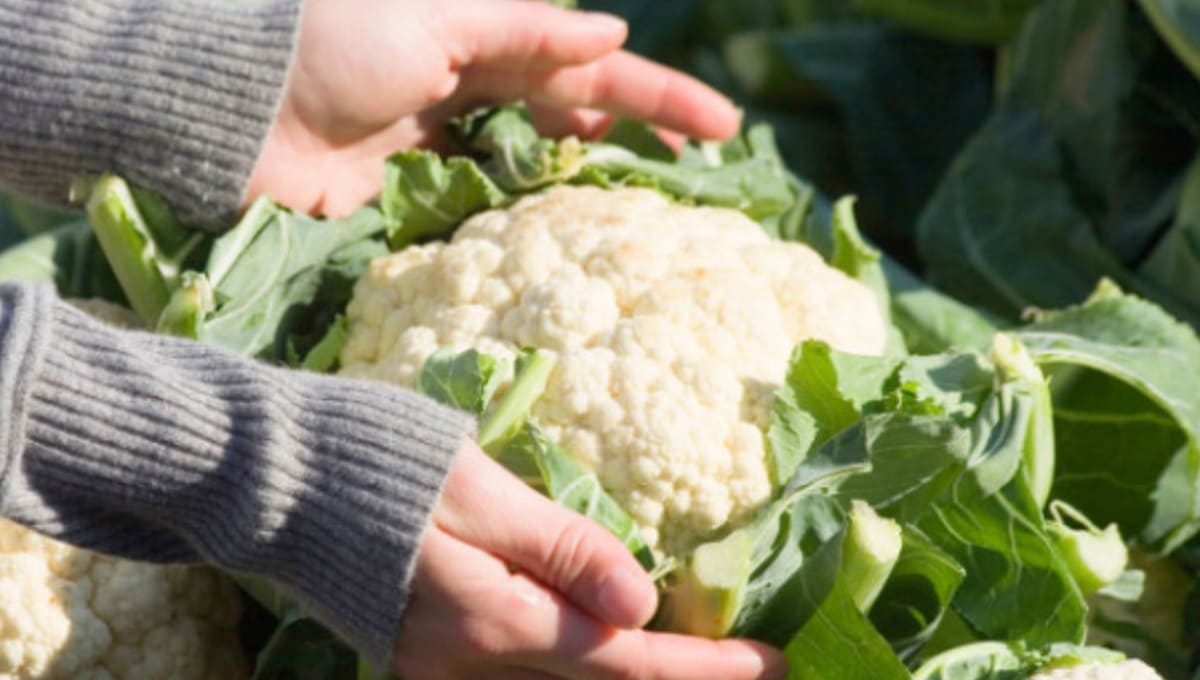 Growing cauliflower may be a bit more challenging than other veggies. They need extra care like when their head is the size of an egg, cover it with the largest leaf and secure it with twine. But here are some more tips, keeping these points in mind, you can grow this hearty vegetable.
Step by Step Guide To Grow Cauliflower
Enrich Your Soil
First of all, nourish the soil as cauliflower needs nutrient-rich soil to grow effectively. Boost your soil health with our advanced formulation of organic plant food. It nurtures the soil bed with all essentials and keeps it moist. Also, balance the soil pH level between 6 and 7 and spread uniformly to provide a consistent amount of minerals.
Plant Cauliflower
After enriching your soil, plant your cauliflower. You can sow it in two ways that are as follows: Indoor: You can grow a cauliflower, starting from its seed. Sow the seed in any indoor plant vessel and wait until seedlings have 5 leaves. This will take approx 4 to 6 weeks. Then, transplant them into your garden. Note: Make sure to harden off your seedling before transplanting. Adjust them to outdoor conditions by leaving them outside for a few hours a day.
If you want, to directly start from outdoor, plant the cauliflower seed in your garden. Make sure seeds, are dab 1/2 inch deep and 24 inches apart in rows 3 feet apart.
Following the above two methods, you can simply grow cauliflower and boost their quick growth by feeding them with Plantic Liquid Fertilizers?.
Provide Them Care:
Unlike other plants, cauliflower needs more care. Your daily love for your plant encourages their healthy growth. Feed them with Plantic GreenDrop Organic Plant Food to keep soil temperature cool and lock moisture. It contains nutrient granules that make the soil perfect throughout the season. Also, make sure to water your plants whenever they look dry.
Feed Your Cauliflower Plant
Give your plants a drink of Plantic Organic GreenDrop! Plant Food Liquid Fertilizer; developed to provide complete care from a starter plant to a mature one. Inscribed with all essentials required for healthy plant growth and greening. Feed cauliflower with these true plant foods to encourage the growth of big heads. Besides, it keeps the soil moist and prevents weeds.
Blanching White Cauliflower
When the cauliflower head or white part grows the size of an egg they need extra care. Cover the white portion with the largest leaves to ensure a bright white head. Pull the longest leaves up and over the head, then secure them in place with twine or an elastic band. This is called blanching. It prevents the appearance of the head portion green, purple, and orange.
Harvest Your Cauliflower
When your cauliflower head becomes 6-8 inches in diameter, that means they are ready to harvest. Cut the stalk just below the head, leaving a stem of about 1-2 inches roughly after ten days of blanching.
To ensure on-time and healthy growth; and keep your soil healthy for next gardening, use Plantic Organic Liquid Fertilizer.