You have taste it in your daily life either in food or salad, it's sure it add its flavor. Homegrown mint has more favorable taste so, why not start its gardening. Growing mint is not difficult if you follow the right procedure.
Plant mint in a spot which gets full sun or if your are is warm, then it's best to choose a shady area.
As native soil lacks some key nutrients so, you have to improve it with top-quality soil and Plantic Water Storing Crystals.
After plantation, give your plants a drink of Plantic Organic Seed-Starter Liquid Plant Food - effective for starter plants which boost rapid rooting and growth. For indoor plants, use Plantic Organic IndoorDrop! Liquid Plant Food (Especial blend for houseplants).
If you live in warmer region then, plant them in fall; for colder region, plant mint in spring.
If you want to make harvest time reach sooner, start gardening with young bonsai plants instead of seeds.
Start plantation from container to prevent your garden taken over by mint then, plant the container outdoor. Or, in large container with other plants.
Keep a routine check up of soil top layer, when they look dry, water them.
After a month of plantation, give your plants a dose of Plantic Organic GreenDrop!Liquid Plant Food. These edible nutritional granules enrich your soil again with essentials.
Once mint leaves reach its ideal size, start harvesting.
If you carefully see, growing is not difficult for you, because it will grow practically by itself. So, why not to grow this easy to grow leaves in your home or garden. Make a proper space for mint as it leaves spread quickly in ground both below and above soil. This tendency makes you harvest a large producing, also it has traditional reputation. All you need to do is a little care and check.
Here is more tips to grow mint, so let's start.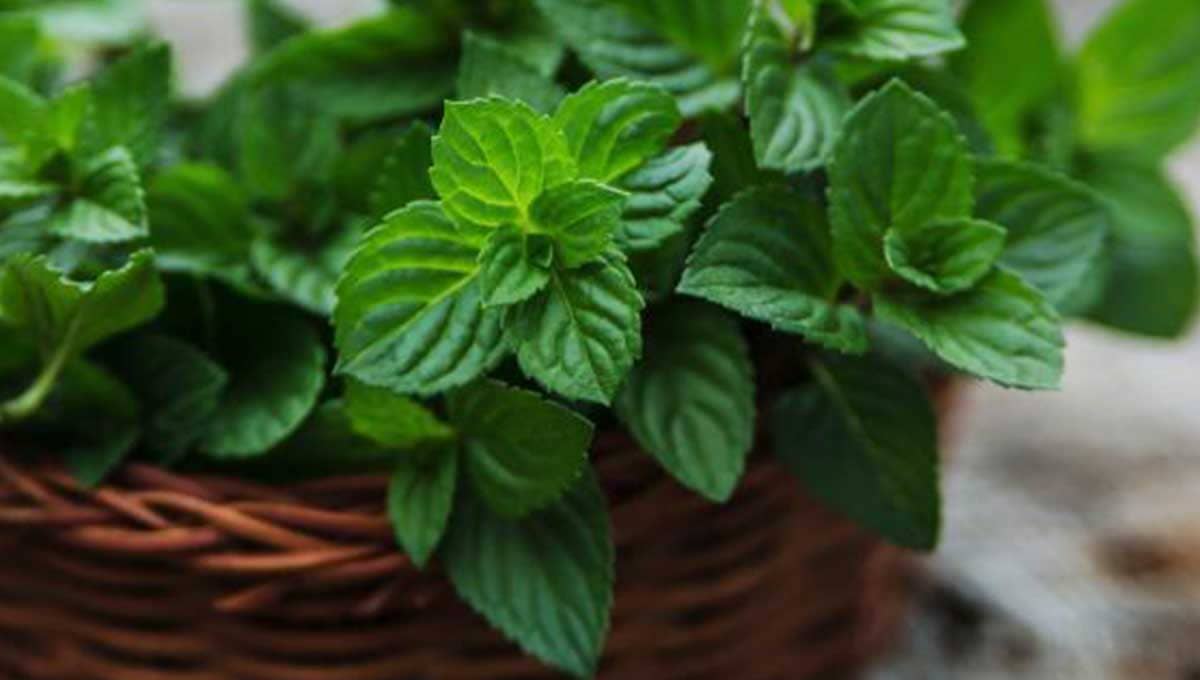 Amend Your Garden Bed
Mint needs a full sun to grow however, it will also grow in partial shady spot. So, it's your choice which one you pick! But in warmer region, afternoon shade is necessary to protect your plants from dryness. You didn't need any specific soil for mint, but if choose moist, well-drained and nutrient rich soil - gives you a better results. Before plantation, dig the soil bed up to 3 inch and fill in with top-quality soil and Plantic Water Storing Crystals.
Make a proper space for seedling or bonsai plant and then plant it. Fill in the area around plant with potting mix. Drench the soil with the mixture of Plantic Organic Seed-Starter (power blend) and water - promote rapid rooting for healthy foliage. Contain nutrition granules which works with soil bed and improve its quality. Grow mint in container to prevent its spreads in whole garden. Make sure the pot should be 12 inches across, fill the pot with potting mix and Plantic Organic! Plant Food.
When To Plant Mint?
The best time to grow mint depends on where you live. If you live in colder region then, plant in spring. If you live in warmer region, fall is ideal. So, choose accordingly, but make sure to give your plants an afternoon shade if you lives in warmer region. During light frost, new seedlings need protection, but established plants can withstand throughout the frost.
How To Plant Mint?
Start with young mint plants to close the harvest time, they also need less care than seeds. Mint has different varieties of family which cross-pollinate easily. During plantation, leave a space of 18-24 inches between two plants.
Mint has roaming reputation (spreads quickly in whole garden). To protect mint from spreading, plant in a pot that you further plant in soil bed (leaving 3 inches of the rim). Make holes in container so that the roots can easily escape through the drainage holes.
How To Care Mint?
Mint needs moist soil, water them when the top soil looks dry. They need deep, infrequent water so, focus on roots. During summer, give them extra care, do a routine check up of soil and do accordingly. For a large producing (fill a pot completely) of mint, water much more often than a container.
How To Check Moisture? Use a pencil or finger and sink it into soil, if it easily goes that means soil has good moisture, or vise versa. You can also purchase soil moisture meter to check the moist, follow its label direction.
After plantation, feed your plants after every 7 days with Plantic Organic Seed-Starter! Liquid Plant Food, or Plantic Organic IndoorDrop! Liquid Plant Food (for houseplants). These power packed formula helps keep weeds away from your producing and balance soil pH. Avoid chemical fertilizer because they can damage the plants health and surrounding.
Mint needs, a combo of top-fertile soil and real plant fertilizer for top quality producing. Start feeding your young plants with Plantic Organic GreenDrop! Liquid Plant Food after a month of plantation. The super blend nourishes your plants and soil and promote growth and greening. To know how much mulch to apply, follow the label direction. Make a time table and feed them accordingly.
You need to divide mint plants which are died in filled pots completely. Divide the clumps into smaller pieces, then replant in new pots.
How To Harvest Mint?
Harvest your mints frequently that makes your plants grow best. During growing season, choose any individual leaves at any point. The best mint flavor occurs before flowering so be sure to harvest a large amount of your producing. Cut the plant back to ground, leave a few pairs of leaves - the plant will regrow.
Use
After a little care this plant will grow, now it's time enjoy it!
Specially used in kitchen, prized for its flavoring. Used in tea, lemonade and several other beverages. Mint leaves pair with wide range of vegetables, like potato and carrots. Dry them to preserve or freeze for later use.
Well, beside its taste, it also make your way terrific. Grow mint along your pathways or down from your balcony and enjoy it's aroma which relives your senses.
Start gardening today with plants favourite food - Plantic Organic! Liquid Fertilizer, contain all vitals needed for plants growth. It makes easier for you to do gardening so let's check out more about - "Plantic".